Unity apologises for its disastrous pricing plans and promises changes (but not reversal) in wake of developer backlash
"Thank you for your honest and critical feedback"
Unity has apologised to developers for "confusion and angst" caused by its proposed new pricing structure that sought to charge game creators a fee every time their game was installed, promising that changes will be made - but without suggesting that it would pull away completely from implementing the much-criticised plans.
Watch on YouTube
The game engine company revealed its controversial "Unity Runtime Fee" last week, announcing that it would begin charging game makers $0.20 for every additional copy sold past an annual revenue threshold of $200,000 and lifetime install threshold of 200,000 starting in 2024.
That's 200,000 installs, not sales - meaning that one player installing the same game on multiple devices (or the same device multiple times) could contribute multiple installs to the total. Those thresholds would apply to those using the Personal or Plus editions of Unity, increasing to $1 million and one million lifetime installs for those on the engine's Pro and Enterprise tiers, who would pay between $0.01 and $0.15 based on their monthly install figures.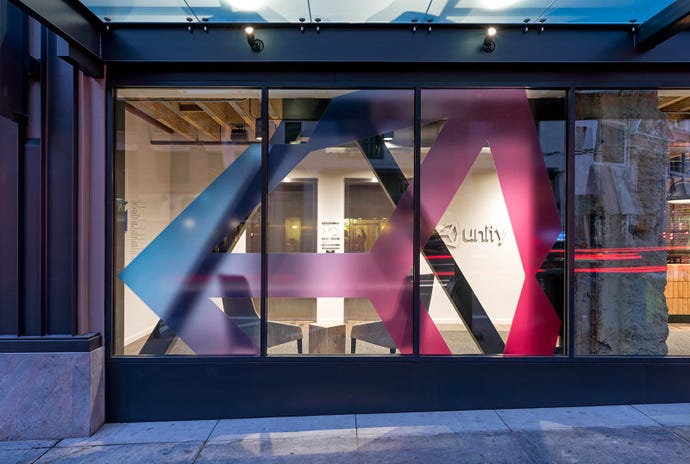 Unsurprisingly, the announcement did not go down well with developers, with widespread backlash across the industry to the proposed pricing. A number of developers announced their intentions to move away from Unity if the plans went through, while others sought clarification about how installs would be accurately tracked (the answer: poorly), how the company would distinguish certain channels not counted towards those totals - such as charity bundles and demos - and the risk of fraudulent installs by those trying to damage devs by bumping up their fees (which apparently would need to be addressed after the fact).
Amid the industry outrage, Unity was forced to close multiple offices in response to "credible threats" made against staff in its San Francisco and Austin locations, which were investigated by law enforcement. That threat was later reported to have come from a Unity employee working outside of the offices.
In its latest response to the backlash posted to Twitter/X, Unity apologised for "the confusion and angst" caused by the recent runtime fee announcement.
We have heard you. We apologize for the confusion and angst the runtime fee policy we announced on Tuesday caused. We are listening, talking to our team members, community, customers, and partners, and will be making changes to the policy. We will share an update in a couple of…

— Unity (@unity) September 17, 2023
"We are listening, talking to our team members, community, customers, and partners, and will be making changes to the policy," it continued, without specifying any changes or making any indication that the plans would be reversed as many had called for online.
It concluded by saying that an update would be shared "in a couple of days", before ending with perhaps the games industry understatement of 2023: "Thank you for your honest and critical feedback."
Developer responses to Unity's statement suggest that it may take more than "changes" to win back the trust of developers, some of whom have already made steps to move their games to alternative engines in the wake of Unity's announcement. We'll find out more as Unity's "changes" are revealed.